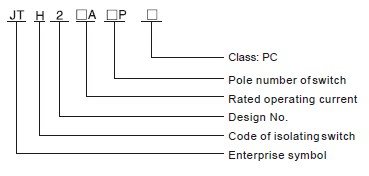 Application and characteristics
JTH2 series inte lligent du al-power switch is a new generation of high-tech
intelligent product developed and designed by our company independently, with
advantages of loss of phase, loss of voltage, fire control, power generation, antimisoperation,
strong anti-interference ability, etc.
It is suitable for occasions like residential district, military installation, spaceflight,
hospital, airport, factory, emporium and so on.
JTH2 automatic transfer switch is mainly made up of built-in microcomputer
control system and isolating switch. There are three state positions for switch
operation: I normal power (N) ON, reserve power OFF; double-beak (O), normal
power OFF, reserve power OFF; II reserve power (R) ON, normal power OFF.
JTH2 series automatic transfer switch is developed and designed by our
company independently to meet the market requirements, integrating switch with
logical control, it is a new style automatic transfer switch that truly realizes the
mechanical-electrical integration. It is suitable for power supply system of rated
operating voltage 400V, rated operating frequency 50HZ and rated operating current
3600A below, used to transfer between the normal power and reserve power
automatically or isolate and switch two loading equipment automatically.
Outline and mounting size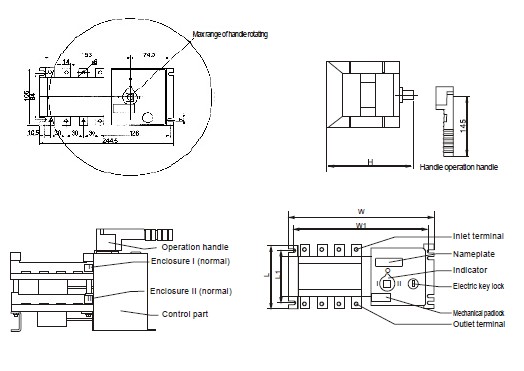 Mounting size