Model description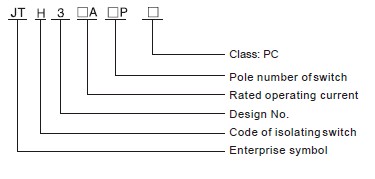 The product adopts the new generation of switch of PC class with coil
instantaneous operation, comparing with traditional switch that is driven by motor to
make transfer, this mechanical-electrical integrated designed switch has advantages of
simple structure, quick switching (less than 80ms), the main contact system is of
single-pole double-throw (V type) structured, the two circuits of power supply will
never be put through at the time even at extraordinary conditions.
JTH3 automatic transfer switch (hereinafter referred to as switch) is suitable for
system of rated frequency 50Hz, rated operating voltage 400V and below, rated current
25A~3200A. The switches can be used to transfer between two power supplies in
emergency power system, guarantee continuous and reliable operation of important loads
(such as fire control loads), they can be applied to occasions that require uninterrupted
power supply like high-rise building, hospital, emporium, bank, fire control, chemical
industry, metallurgy and so on.
Ambient temperature: -25 ~+55 .
Altitude for installation should be
≤
2000m.
Installation conditions: The switch body can be vertically or horizontally installed.
Conforming to IEC.60947-6 GB/T14048.11-2002
Mounting size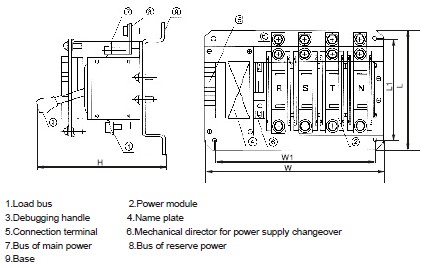 Mounting size of separated type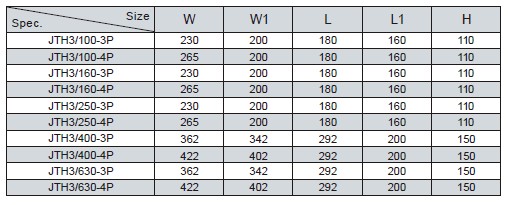 Mounting size of MONO type (Y)